GENERAL BODY MEETING – MARCH 15, 2019
Show/Hide Details
Mar 15,2019 - Time: 6:00 pm - 8:00 pm
General Body Meeting – March 15, 2019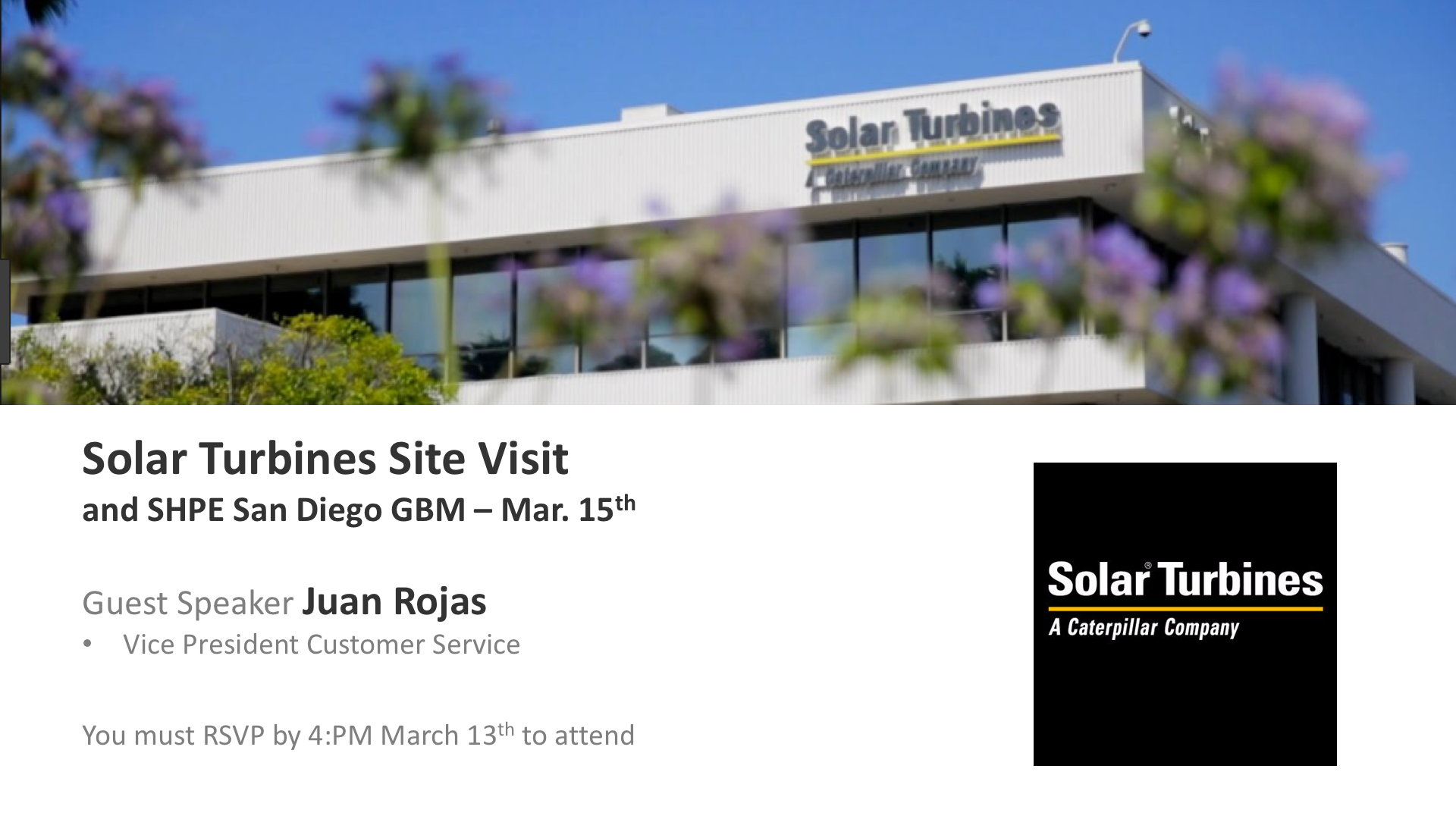 You are cordially invited to the San Diego Professional Chapter General Body Meeting. Join us at 
Solar Turbines
 for a site visit and address by special guest Juan Rojas, VP of Customer Service.  We will go over previous and upcoming events and activities including scholarships, elections, and Awards Banquet.
Where
: Solar Turbines –
2200 Pacific Hwy, San Diego, CA 92101
Room:
 Auditorium 1 and 2
When:
 Friday, March 15, 2019
Time:
6:00 PM

---
Location
Solar Turbines
2200 Pacific Hwy
San Diego, CA 92101
Registration is closed for this event.
For more information or questions, please email:
[email protected]
For any problems, send an email to
[email protected]
with the name of the event.
Registration is a 2-step process. First click the "Submit" button and then click the "Confirmed" button on the second page. You will receive a confirmation email upon successful registration.
For paid events, online payment can be made after registration is complete.