FEBRUARY 2017 GBM AT GENERAL ATOMICS
Show/Hide Details
Feb 16,2017 - Time: 5:30 pm - 7:30 pm
On Thursday, February 16th 2017, General Atomics Aeronautical Systems, Inc. (GA-ASI) will be hosting our general body meeting. SHPE members and GA-ASI Engineers, Joe Rios and Juan Vasquez will provide an overview into GA-ASI's company and products.

Registration deadline is 4 PM Tuesday, February 7, 2017 No registration after deadline will be allowed due to security restrictions. Tentative Agenda 5:30 PM – 6:00 PM: Registration, Networking, & Refreshments 6:00 PM – 6:15 PM: Welcome & Introduction by Veronica Alcantara 6:15 PM – 6:45 PM: GA-ASI Overview by Joe Rios and Juan Vasquez 6:45 PM – 7:30 PM: SHPE Announcements & Updates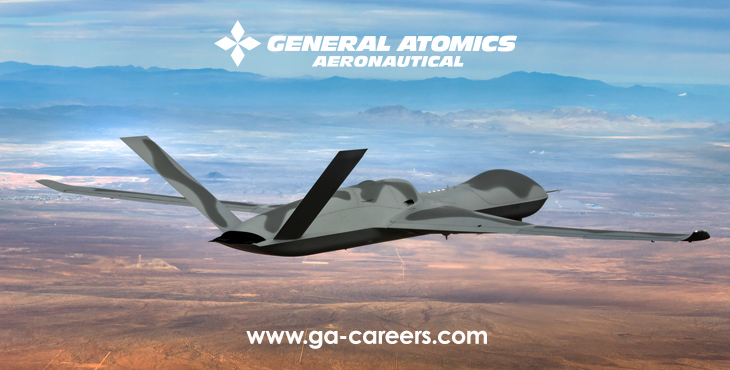 General Atomics Aeronautical Systems, Inc. (GA-ASI) – an affiliate of privately-held General Atomics – is a world leader in the manufacturing of Unmanned Aircraft Systems (UAS), radars, and electro-optic and related mission systems solutions. Our vast UAS portfolio includes such proven aircraft names as Predator®, Predator B/MQ-9 Reaper, Gray Eagle, and Predator C Avenger®, each of which has led the industry to new levels of performance, reliability, and operational capability. Our focus, however, is on creating the innovations of the future and finding the exceptional minds that will take us there. Learn more at www.GA.com.

---
Location
General Atomics Aeronautical Systems, Inc.
Address will be provided in reminder email
Poway, CA
Registration is closed for this event.
For more information or questions, please email:
[email protected]
For any problems, send an email to
[email protected]
with the name of the event.
Registration is a 2-step process. First click the "Submit" button and then click the "Confirmed" button on the second page. You will receive a confirmation email upon successful registration.
For paid events, online payment can be made after registration is complete.